The Yamaha brand has recently launched a new motorcycle named Yamaha R15 V3. This bike has come with 3rd generation of the R15. Firstly, it has been at the receiving end of R1/R6-inspired bodywork and it works gorgeously in this pint-sized package, too. I often find myself saying looks are subjective but I think the R15 V3.0 warrants universal agreement on its styling. It's terrific and, more importantly, a balanced overall design. Previous R15s have been underwhelming in some aspects, but this one is a job completed perfectly.
Engine and performance
The Variable Valve Actuation system essentially employs a solenoid coil-based valve operation mechanism that utilizes low-cam and high-cam intake rocker arms and this has an appreciable impact on its performance at either end of its rev range. To translate it into relatable context, previous R15s, as most of you would know, suffered from unimpressive low-end performance and VVA takes care of that remarkably well. Needless to say, that the motor can produce 19.3 hp at 10,000 rpm and 15 Nm of torque at 6,500 rpm, which is very much attractive and aggressive from others.
Suspension and Chassis
The suspension and chassis of this bike are very attractive. Now, the R15 is sacred to Yamaha R15 V3 so when it says 'new', it should be meant in an acutely literal sense. So then, is it an all-new motor? Not quite. Alright, so the 155cc, liquid-cooled, SOHC, four-valve motor may be familiar in its basic construction but has noticeably different implications in its current form. Telescopic and mono-shock suspension systems are the front and rear suspension methods respectively.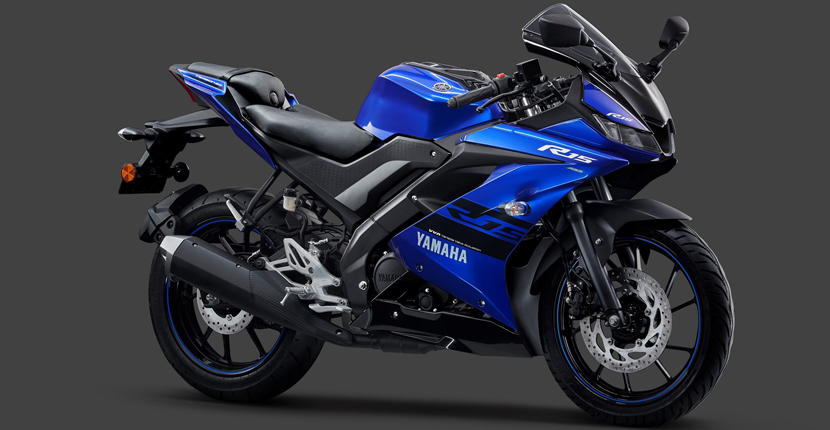 ​​​​​​​
[--12/8 Width--]
Electricals
To begin with, the bike gets twin-LED headlamps, an LED tail lamp, a fully digital and comprehensive instrumentation console, and an assist and slipper clutch. The R15 model, which is sold in South East Asia, gets upside-down forks along with ABS which the Indian-spec model skips, understandably because costs would go up by a fair bit! Yamaha has offered ABS on the new-gen R15, even if as an option. Because of the kind of performance, it delivers; ABS should have been standard actually. You will get the USB charger from this bike package. But the Meltzer's should have been offered on both wheels.
Handling and Braking
Sure-footed and nimble, the new-gen R15 is as it is supposed to be. It has no problems in changing directions swiftly. Be it chucking the bike hard in the corner or filtering through traffic, the R15 will happily negotiate either with effortless ease. Let's get out of the pit lane! Out on the MMSC racetrack in Sriperumbudur, Chennai, the R15 initially came across as borderline edgy.
At Last
The aggressive turn-in (thanks to the sharper rake) is immediately noticeable and given the even more committed riding position, I thought Yamaha had severely narrowed down its target audience to freshly-licensed, skinny lads with a dim view on social etiquette. This, thankfully, evaporated within four laps of the circuit. Then, it was back to the typically effortless and intuitive pattern of responses. Alright, the V3.0 isn't as 'natural' as the V1 was, but back in 2008, most of us had only begun to toy with the concept of knee-downs so it's also down to our evolution as riders.