Yamaha was established in 1955 in Japan and the company manufactures motorcycles, scooters, and other motorized vehicles, etc. Now the company is launching its products all over the world including Bangladesh. They have recently launched their latest production is the new Yamaha M-SLAZ 150. This motorcycle is one of the best motorcycles among all the 150cc segments.
Outlooks and Design
Because of the outlooks, it can be said M-SLAZ gets with sports category and in the field of sports category motorcycle design and outlooks are very important. On this side, M-SLAZ 150 is made with the dashing and stylish parts. The most attractive thing at the outlooks of Yamaha branded motorcycles are very well for this reason this bike is also very attractive and aggressive in features. The fuel tank is the robust type and it has been well-designed with the muscular naked which is very charming. The size of the Yamaha M-SLAZ is also very attractive. The colors of this bike make the outlooks more attractive to the riders.
Engine Quality
We know that every bike an engine to supply energy. This is the heart of any bike. Without a good engine, it will not run properly. On this side, Yamaha always tries their level best to give their best engine services and they have done it. They try to build their motorcycle with powerful engines and for M-SLAZ they again have done the same thing. Yamaha M-SLAZ gets a 149 cc 4-stroke, single-cylinder, SOHC, 4-valve engine. Forgoing to a long trip, its quality performance and proper services will give better satisfaction to the riders. It can produce 16.8 Bhp at 8500 rpm max power and 15 Nm at 7500 rpm max Torque.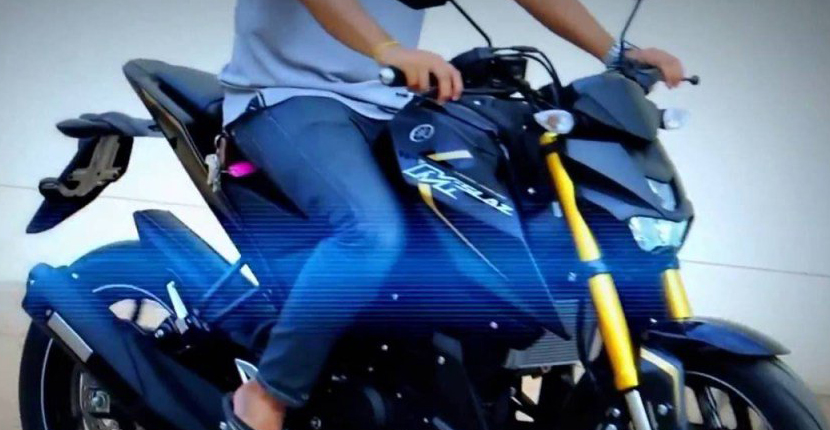 ​​​​​​​

[--12/8 Width--]
Top Speed and Mileage
These two things are now a very demandable thing of motorcycle, especially to the young riders. When we talk about sports category motorbikes the top speed might have to be good and at this side, M-SLAZ has a good reputation according to the users of this new creation from Yamaha. On the other hand, at the mileage this stylish bike is not so bad at all; it will give 35 KM/L mileage at the city roads and 40-45 KM/L mileage at the highway.
Chassis and Suspension
Chassis and Suspension are both well and classic. This type of chassis is durable and good in quality. At the suspensions, it has telescopic Fork Upside Down suspension at the front while in case of rear it is Swing Arm Monoshock Suspension Specialty of this type of suspensions is they are helpful to the riders at different types of roads and situations.
Braking and Tyres
There are two the most important part of a motorbike. The braking system allows the rider a better riding without any anxieties because this bike remains under the control of all riders. M-SLAZ has one of the best braking systems because this bike contains double Disc brakes. This type of braking is very helpful to critical situations but some types it could be dangerous. At the tyres M-SLAZ contains standard size tyres which are helpful for better road grip. It possesses 110/70-17 M/C 54S front tyre and 130/70-17 M/C 62S rear tyre with both side alloy wheels. The performance of this type of tyres and wheels are excellent.
Final words
Very few users are now using this motorcycle to different countries and they are giving positive sense about this new creation from Yamaha. From the above information, we can also say M-SLAZ is made up of excellent features and parts according to its stylish looks and design. So as a prediction it can be said popularity and user range of this motorcycle will increase day after day for sure.