Apple announced three new iPhones Tuesday: the iPhone 11, iPhone 11 Pro and iPhone 11 Pro Max. And now, as of Friday, Sept. 13 at 5 a.m. PT/8 a.m. ET, you can finally preorder them. The new iPhones will arrive in stores (and to the first customers who've preordered) on Friday, Sept. 20. (Apple also announced that iOS 13 will be available on Sept. 19.)
This is the first time in recent memory that the start time has been during daylight hours. Previously, it was midnight PT/3 a.m. ET. And, with presumably more people awake to order, the vendor sites are doing their best to keep up. As of 5:15 a.m. PT, Apple and Verizon were working smoothly for us, while AT&T and Sprint put us into a timed "wait page" for a few minutes. T-Mobile's site didn't yet have a link to complete the order, but offers a phone number you can call.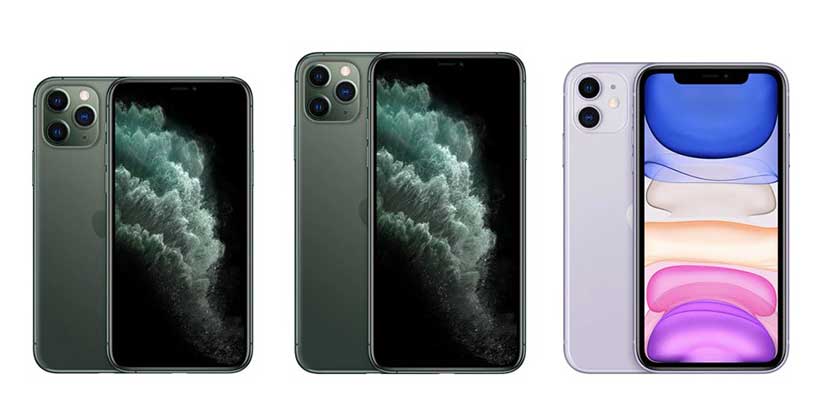 Overall, the ordering process has been smooth, in contrast to past years when the flood of requests tended to bring down the carrier site. Also, there haven't been many delays, although 256GB iPhone 11 Pro units for various carriers have their arrival date pushed back to as far out as Oct. 11. Sprint's page shows the iPhone 11 Pro Max shipping in October too. Most iPhone 11 and iPhone 11 Pro Max units on Apple's site say they'll ship on time, although some versions of the Max have been pushed back to Oct. 1.
We'll continue to monitor uptime at the vendors. In the meantime, here's everything you need to know about ordering the new iPhone this Friday -- including which is the cheapest US wireless carrier for your expensive new iPhone, and the best deals we could find to help you save some cash on the new iPhones.