Samsung Galaxy brand has just released a new set of renders for the upcoming Samsung Galaxy A41. They have suggested it for its salient features and it may have a front panel much like that of its predecessor. However, it has been digitally configured with its triple cameras in a rectangular module, its other side is more up to date. This phone also hints at the retention of a 3.5mm jack in the A40's successor. Samsung is going to release a phone called the Samsung Galaxy A41 soon.

Its predecessor is made of a decent budget option last year, and judging by new technologies. This new generation is shaping up to be no different with this phone. The Samsung Galaxy A41 is portrayed by its existing features as a phone that may not differ hugely from its previous generation in terms of specs. It can be expected to run on the MediaTek Helio P65 SoC, which is a little slower at the top of its clock than the Exynos silicon found in the Samsung Galaxy A40.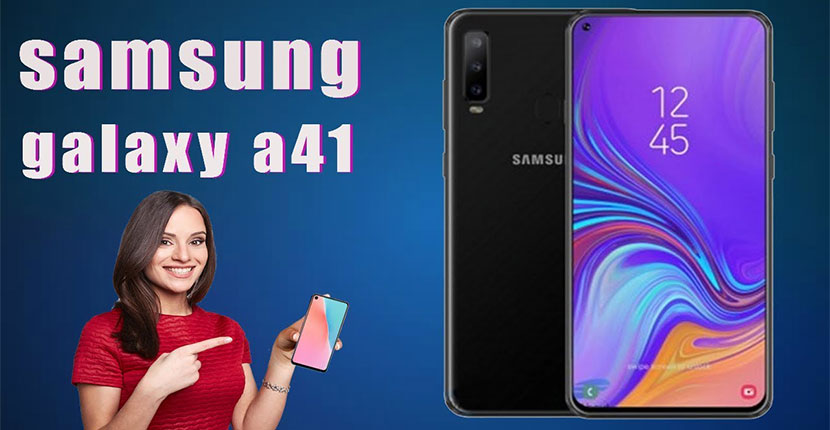 This phone comprises with 4GB of RAM but the putative 2020 device may be able to offer 128GB of internal storage instead of using maximum of 64GB in its 2019 counterpart. The Samsung Galaxy A41's new renders also suggest that it will have pretty much the same Infinity Samsung display as its predecessor. This notch option will give you at least minimize its side-bezels and chin.

However, the phone in the images does distinguish than the other phones from Samsung family. It comprises with an interesting 'diamond' pattern and 3 cameras on its rear panel. They have declared about its camera functioning that it would be 48+25+2MP shooters. Finally, the Samsung Galaxy A41 will supply the user with best service and better durability of power and it is one UI 2.0 based on Android 10 out of the box.