The H Power is a motorcycle renowned brand in Bangladesh which is import bike or bike parts from China. H Power Com fighting with Indian and Japanese motorcycle brands to gain the real worth to the same level in Bangladesh. The launch bikes from well known China Brand and other companies and Assemble in Bangladesh. For this reason, H Power company can launch its bikes at a little bit low price. This company recently has launched its new and latest arrival H Power CRZ 165 which is totally a dashing and aggressive sporty bike.
Design & looks
H Power CRZ 165 has borrowed some features from GPX demon GR 150. This bike is smaller than other bikes in the market. Having an aggressive metal look and muscular body give it a sporty and amazing look. Its fuel tank is a bit smaller but it can hold 10.5 liters of fuel and you can easily go for a short or long trip with the full tank. For its classic body structure, it can attain top speed at a glance. Its headlamp along with the tail light is also good and alike DUCATI Panigale. The height of This bike is a little lower enough that allows all the persons easily ride on it and medium height riders can get extra benefit from it.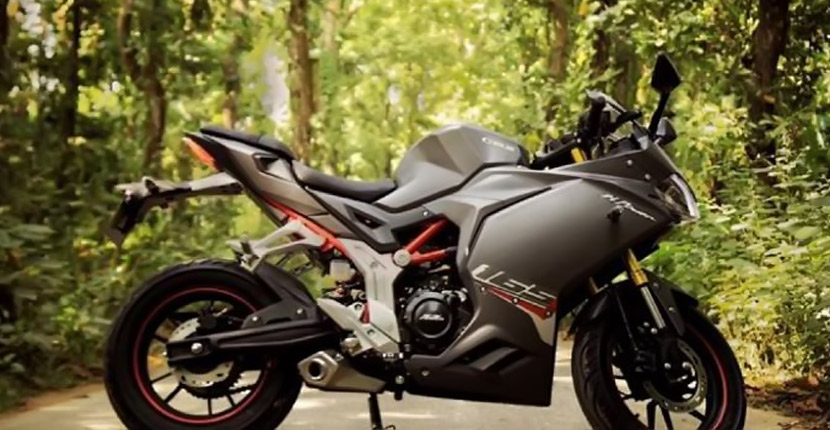 [--12/8 Width--]

Engine performance
H Power CRZ 165 is claimed by 165 cc Displacement engine which consists of four strokes, single-cylinder with a twin spark air-cooled engine with 14.1Bhp @ 8000 rpm maximum power and it can generate 13.5 Nm torque @ 6500 rpm. Having a 165 cc engine, it can gain its top speed of 137 km/h. it also contains a 6-speed gearbox and the 6 numbers of gears. Due to better torque, the bike can perfectly be handled and controlled. For having the CDI ignition and twin LED headlamp makes the bike completely unique.
Dimensions & seating position
The H Power CRZ 165 is relatively bit shorter than other bikes in Bangladesh. Having height is 1060 mm, length 1835 mm, width 770 mm make it distinct from others. The seat height is completely standard enough to ride on it easily and which is 780 mm and ground clearance is also good which is 210 mm. The kerb weight of the bike is 130 Kg which is comparatively lighter than other ones. I think the fuel tank can hold 10.5 litter. For it's the smaller size the rear seat is so small but it's perfect for the riders. The tyres size is standard and the tyres are tubeless and the front size is 120/70-14 and the rear is 140/70 -14.
Suspension & Brakes
The most important part of any bike is the braking system and the same here also. The best thing is H Power CRZ 165 has a standard braking system. Telescopic USD suspension is used and the mono-shock rear suspension is used to this like that makes the bike quite unique from the other bikes in Bangladesh. A front hydraulic disc brake and the rear rum type brake give better control on this bike.
Colors & Price
The current market price of H Power CRZ 165 is BDT 185,000 based on the latest specification given by the H Power Motorcycle authority. White and Black are available in the market. The black color seems very premium to me because the white one may be discolored by overusing.
Conclusion
The feature panel of H Power CRZ 165 is totally updated with digital meters along with digital tachometer, trip meter, odometer, clock, gear display, low fuel warning light are included. Besides, the bike has a powerful headlight and the tail light that has ranked the bike upper position than the other bikes in the market. You can try this bike at a very favorable price.